Projector
This was a project that I made in two days (2nd and 3rd november 2015). It is a two-axis projector mount, controlled by a custom board (see Custom RAMPS) via two servomotors.
http://hack.ens.fr/projets/acheves/projecteur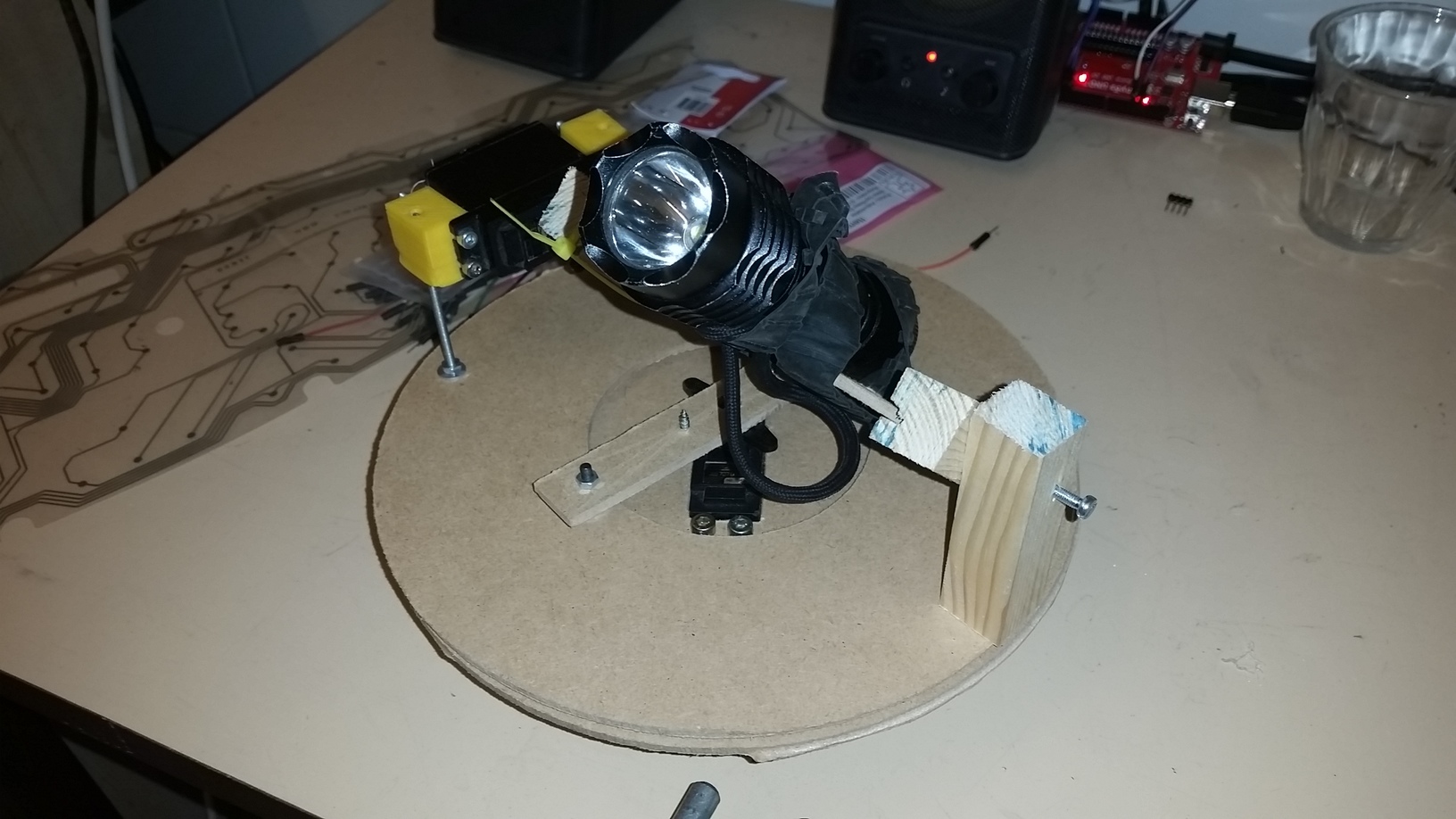 Custom RAMPS
Cheap alternative to the RAMPS shield to drive a single stepper motor and two servos.
http://hack.ens.fr/projets/acheves/customramps